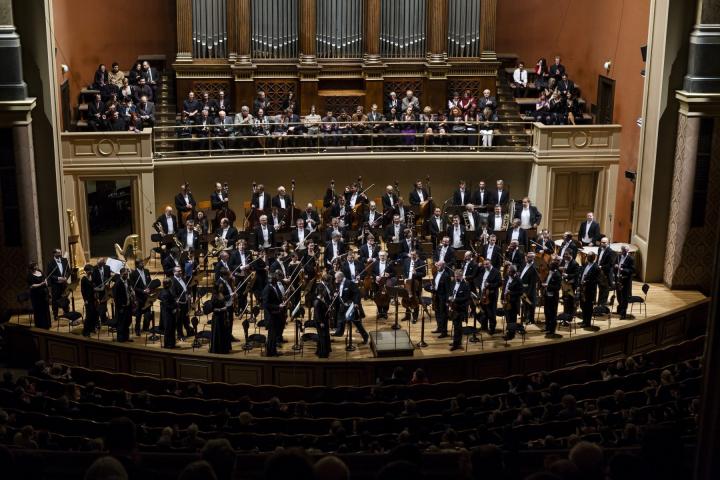 Rector of the Czech Technical University in Prague prof. Petr Konvalinka invites you to CTU's New Year's concert, which will take place on 17 January 2018 at 7.30 pm in the Dvořák Hall of the Rudolfinum. Under the direction of Ondřej Lenárd, the Czech Radio Symphony Orchestra will perform with the soloist Roman Patočka. The compositions of the White Madonna by F.A. Boildieu, the Scottish Fantasia by M. Bruch as well as the compositions of Antonín Dvořák Othello and In Nature will be heard at the concert.
Tickets are charged an the proceeds of their sale will be used to support the collection for church organ design and installation at the Bethlehem Chapel. The price of tickets ranges from CZK 100 to CZK 500, by sector.
Tickets can be purchased at the AIR House, which is located next to the Faculty of Civil Engineering at Thákurova Street. The opening hours of the Information Center are from Monday to Friday from 8.00 am to 4.30 pm.
The concert's detailed program and exact seating plan of the Dvořák Hall with the price list and vacancies can be found on this website
Contact person: Barbora Kurhajcová, Alena Nevečeřalová