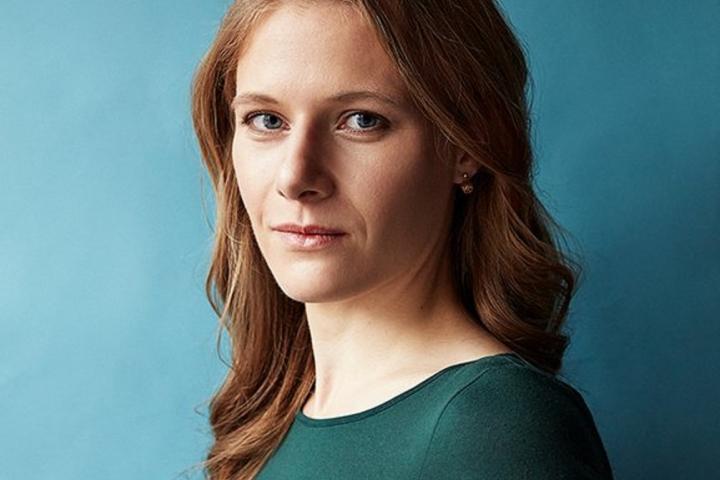 Kristina Jarůšková, a PhD student from the Department of Software Engineering at the Faculty of Nuclear Sciences and Physical Engineering of CTU (FJFI), who is now at CERN, has made it to the prestigious Forbes 30under30 list for 2023. For the tenth time, the list features 30 talented, capable and successful people under 30 every year. And the Nuclear faculty has already had a representative within it: In 2020 it was Roberta Bimba and David Klečka, and a year later Petr Hauschwitz.
Kristina previously studied Applied Mathematical and Stochastic Methods at the Nuclear faculty (a.k.a. Jaderka) under the umbrella of GAMS (Group of Applied Mathematics and Stochastics). At CERN she is now involved in the development of deep learning models used in particle simulation in detectors. These AI models offer a several orders of magnitude faster alternative to existing tools based on computationally intensive Monte Carlo simulations, and thus allow the simulation of much larger numbers of collisions.
Kristina has been using statistical methods and machine learning for data analysis since her bachelor thesis. First on a project for the US Fermilab. This was followed by a semester in Singapore, during which she applied for internships at CERN and the European Space Agency (ESA), among others. During her internship at ESA, she started to use Python extensively and tried machine learning on a completely different task than the one she had done in school in her undergraduate and graduate studies. It was also important that she had to conduct all her work, meetings and presentations in English. A summer internship in Switzerland resulted in an offer of a place at CERN in the PhD students programme.
"Personally, I consider it crucial to go abroad during one´s studies, either for an internship or to another university. Not only does it give you independence and experience of all kinds, but it opens up new opportunities. With every internship it gets easier and easier. The core can provide a very good theoretical foundation, but on an internship you get to work on a real problem that you are working on every day together with your teammates, which is a very different experience," explains Kristina.
Photography - courtesy of Forbes