The European Commission recognises outstanding researchers or engineers who have come up with innovative ideas or proposed new solutions in the field of nuclear energy through the Nuclear Innovation Prize. This year, the MultiProtectFuel project of the Faculty of Nuclear Sciences and Physical Engineering (FJFI), led by Martin Ševeček from the Department of Nuclear Reactors (KJR), won first place in the reactor system safety category and a €50,000 prize.
The awards were presented at the FISA 2022 and EURADWASTE '22 conferences.There are two categories: the Innovation Award for Reactor System Safety and the Innovation Award for Radioactive Waste Management. The jury evaluated the proposals on the basis of their originality and feasibility, the quality of the technical solution, the cost-effectiveness of their use and the overall innovation of the solution.
The FJFI MultiProtectFuel project focuses on nuclear fuel innovation for currently operating reactors. The fuel system for nuclear reactors has been continuously developed for several decades, but is still based on a combination of ceramic uranium dioxide encased in a zirconium alloy metallic coating. Following the events at the Fukushima Daiichi plant, the development of new materials has been strongly accelerated to further improve the safety of nuclear reactors. Often referred to as Accident Tolerant or Advanced Technology Fuels, these fuels are already being tested in commercial reactors and their introduction has been newly included by the European Commission as a condition for the sustainability of nuclear power in the taxonomy. One of the most advanced solutions is the traditional Zr alloys coated with a thin layer of chromium, but these have several drawbacks. Some of these are addressed by the innovations developed using a complex coating system, which provide benefits not only in terms of accidents but also in terms of nominal reactor operation, which is essential to increase the motivation of operators to adopt them.
"The innovation award is not linked to one particular solution, but to a spectrum of technological approaches that can be tuned to the priorities of the user, i.e. the nuclear reactor operator. We have been working on projects related to this solution together with our partners since 2015 and not only at FJFI, but also at several student works have been created in this area, which gradually add pieces to the overall mosaic," explains Martin Ševeček, who personally received the award at FISA 2022 and EURADWASTE '22 in Lyon, France. "Introducing innovation in a very conservative sector such as nuclear power is a long-term process requiring multidisciplinary international cooperation. Without the involvement of partners, the most important of which include UJP Prague, the Massachusetts Institute of Technology, Westinghouse Electric Company and the International Atomic Energy Agency, we would never have achieved similar success," Martin Ševeček explains the path to the award.
Information on all the winners can be found on the European Commission website.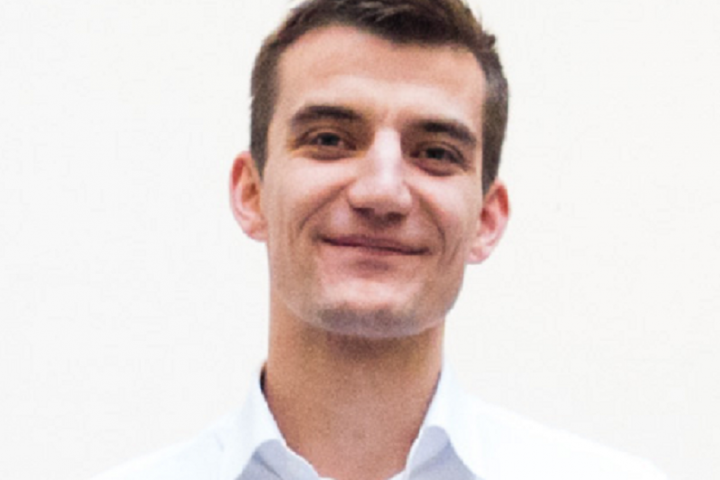 Martin Ševeček