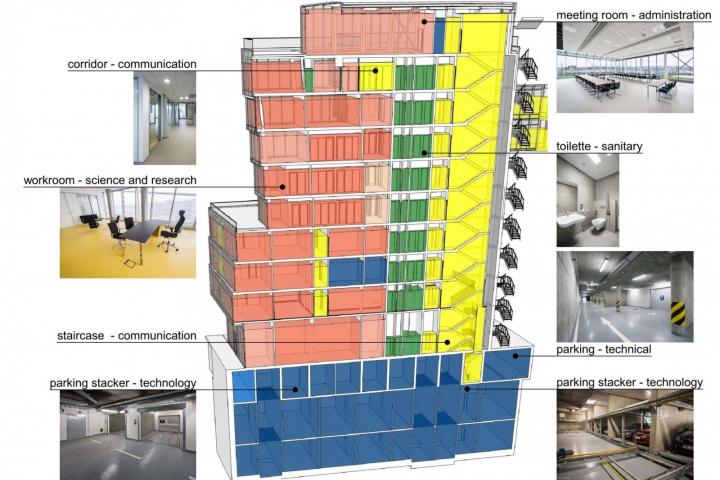 The new university building passport methodology will not only help public universities in their dealings with the Ministry of Education, Youth and Sports but will also serve to give them a better overview of the buildings that the university owns and manages. The ministry can thus prepare subsidy programmes based on comparable information on university properties. The methodology was developed by an expert group composed of experts from the BUT, CTU, MU and UPCE, based on the decision of the MoEYS. The methodology was commented by a wide community of engineers from all universities.
In the past, universities mainly used their established procedures for the passport, or description and documentation of buildings, which complicated comparisons between universities. The new methodology should unify the data and the Ministry of Education and Science could in future require some of them as mandatory, for example when applying for funding through grant programmes.
In addition to definitions of buildings and spaces, their metrics or classification of purpose, the experts also focused on developing a procedure for assessing the technical condition of buildings. By assessing, for example, building foundations and roofs, internal wiring or surfaces, it is possible to classify each building into one of six categories, ranging from new builds to buildings in disrepair.
The expert group, which has been working on the methodology since 2018, included Petr Marvan (BUT), Tomáš Říha (MU/BUT), Zdeněk Rudovský (CTU), Zuzana Domincová (CTU) and Aleš Pék (UPCE).
After minor modifications, the methodology can be adopted by other government departments thus contributing to the transparency of investment actions, costs associated with operation and, above all, to their comparability between any buildings in public administration.