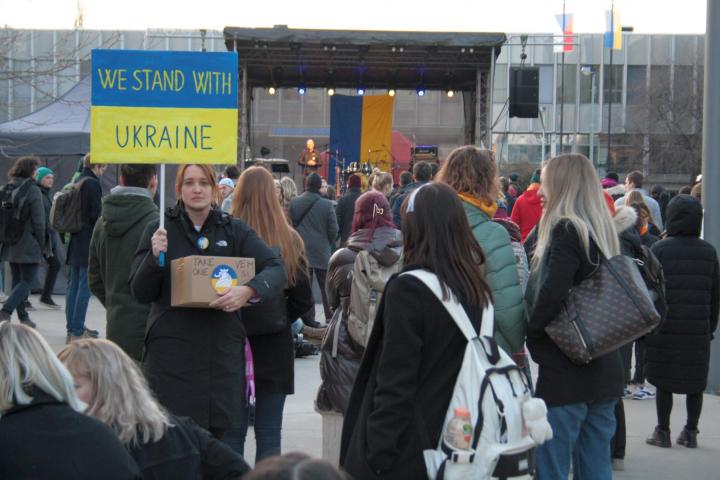 The EuroTeQ alliance, of which CTU is a member, together with 40 other alliances of European universities, yesterday joined in supporting Ukraine. In a joint statement, the alliances also condemned the bombing of Kharkiv National University.
"We stand together and express to the Ukrainian people our strongest solidarity after the attack by the Russian government. We also strongly condemn the bombing of Kharkiv National University." These are the opening words of the text of the joint statement of 41 alliances of European universities, representing almost 300 European higher education institutions.
The statement points out that these alliances have been built on the basis of a common vision of a peaceful and welcoming Europe. Higher education institutions therefore call for the restoration of peace, democracy and respect for human rights in Ukraine.
The text also notes that many alliances have partners in Ukraine. Individual associations have already begun accepting Ukrainian refugees, including members of the Ukrainian academic community. In solidarity, the partners in these alliances have been setting up mechanisms to support Ukrainian students and academics (fundraising, supply of basic equipment, scholarships, etc.).
The Czech Technical University in Prague has been a member of EuroTeQ Engineering University, a consortium of 6 European universities, since 1 November 2020. Other members of the alliance are the Technical University of Munich - TUM (DE), Technical University of Denmark - DTU (DK), Technical University of Eindhoven - TU/e (NL), Ecole Polytechnique - l'X (FR), a Tallinn University of Technology - TalTech (EST).