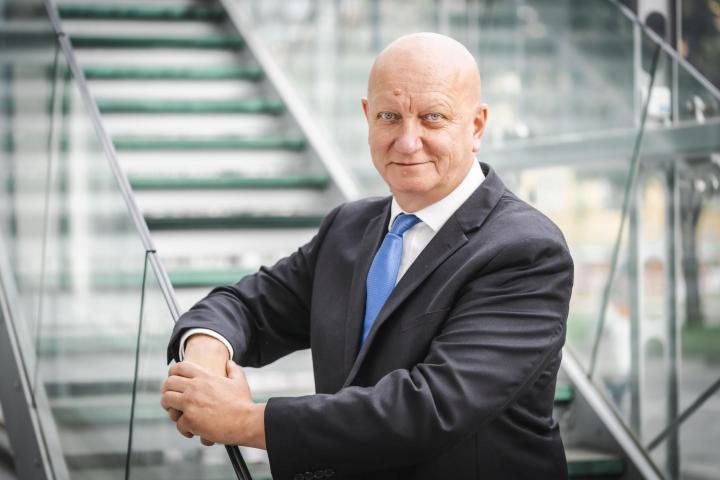 An Order of the Rector of CTU, Vojtěch Petráček, came into force today, prohibiting, among other things, the operation of licensed software sold by the Czech Technical University to Russia and Belarus, or the financing of research on the territory of these two states. At the same time, the Rector specified assistance offered to Ukrainians, not only to those who study and work at CTU.
"In the situation where Russia has attacked an independent state and has thus launched the largest war conflict on the territory of Europe since the Second World War, it is necessary to express succinctly that CTU cannot and must not cooperate with such a country – not even with its helper, Belarus," CTU Rector Vojtěch Petráček said today.
From 1 March 2022, with immediate effect, CTU employees and students will also be banned from travelling to the Russian Federation and Belarus for the purpose of research and study, from selling licenses and patents on the territory of these two states and to companies owned by Russian or Belarussian entities, and from recruiting scientists from Russia and Belarus. "An exception, of course, is for those fleeing from Putin, Lukashenko and their regimes," the rector added. The validity of all contracts and agreements on research cooperation between the university and Russian and Belarussian institutions is also suspended.
Since last week, Ukrainian CTU students and employees have been able to apply to the university for help by e-mail ukrajina@cvut.cz . In cases of material need, CTU offers free accommodation in its dormitories and free meals in university canteens, plus a contribution of CZK 10,000 per month. Material and financial assistance will also be given to those who receive a conscription order.
In addition, students will be allowed to interrupt their studies at any time during the semester. "CTU guarantees to Ukrainian students that they will be able to continue their interrupted studies and duly complete their studies," says Rector Petráček. Of course, the university will be helpful when setting individual study plans.
The university also offers free accommodation in CTU dormitories to persons close to Ukrainian students. The university will also ensure that after graduation, no one has to return to a war zone against their will. 
The full text of the Rector's Order is available here.