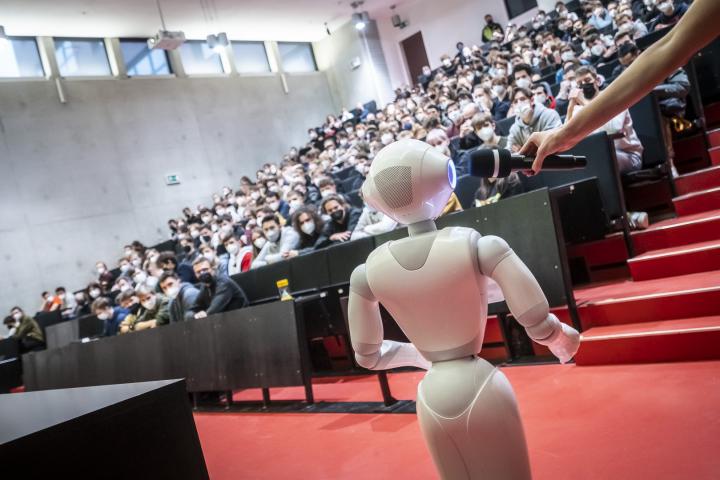 The Faculty of Information Technology (FIT) hosted a Day of Open Doors on Thursday, 13 January, both in a face-to-face and online format. Visitors who came in person met with lecturers and students and listened to lectures about studies and the admission procedure. Applicants also had the opportunity to browse the presentation stands of the study majors and to see the faculty premises, including the laboratories.
Didn't get a chance to come and visit the faculty? No problem. Check out our virtual atrium to learn all about studying at FIT. Listen to recorded lectures about undergraduate and graduate studies, watch videos of individual undergraduate majors, and hear answers to questions from the audience in an online panel discussion.
You can take a walk round the virtial atrium at the faculty here.
Photo, courtesy of: Jiří Ryszawy