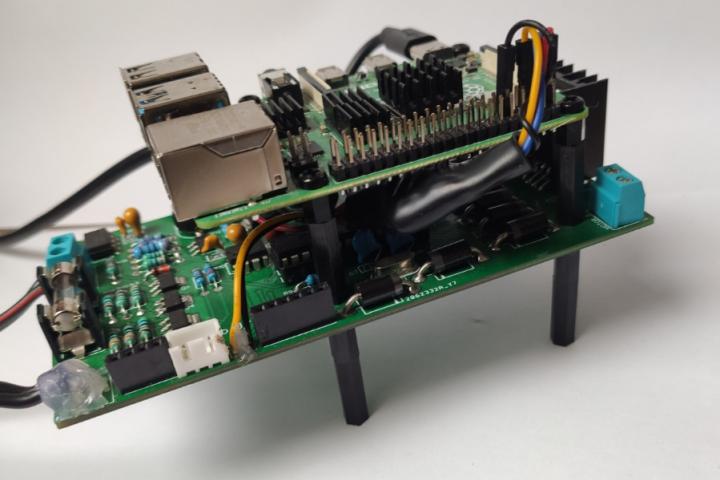 The ninth annual Electrotechnical Olympics brought a significant increase in the interest of competitors. More than 300 registered high school students took the knowledge test in the field of electrical engineering. Perfect knowledge was demonstrated by 19 participants who passed the test with 100% success. In the follow-up phase of the competition, the jury evaluated 25 technically oriented presentations that the participants developed with the support of their high schools from all over the Czech Republic. The ten best-ranked projects then advanced to the final round, which took place on 10 December 2021 in the online environment of MS Teams.
The international jury awarded gold to the work entitled "Robot helper" by Jakub Jiřík, a student of the Prague Secondary School of Electrical Engineering in Úžlabina. The winning project focuses on the development of a robot that is able to assist with the transfer of personal belongings of physically disabled people, especially those who use wheelchairs. The robot can track a target, avoid obstacles and at the same time communicate with its user.
Na druhém místě se umístil projekt "Besafe Lights" Davida Rothbauera, který je rovněž studentem SPŠE V Úžlabině v Praze 10. Autor ve svém projektu propojil technické vědomosti se svým koníčkem a vyvinul inteligentní osvětlení skateboardu. Modul, který je integrovaný s Bluetooth Low Energy technologií, je schopen automaticky reagovat na okolnosti jízdy.
The work "Smart Home and IoT devices" won third place for Tadeáš Fryčák. The student of the Jan Opletal Gymnasium in Litovel developed a concept of a smart home in which individual components are intuitively connected to their own central control system.
The authors of the projects in the first three places will be able to study at the Faculty of Electrical Engineering without taking the entrance examination. "We welcome the fact that the majority of the projects are implementation works, in which the authors present not only their theoretical knowledge, but also their own constructed and tested product," said the main organizer of the competition, Prof. Dušan Maga from the Department of Telecommunication Technology of the FEL CTU in Prague, who highly appreciated the level of the final projects.
The 9th edition of the Electrotechnical Olympics was supported by FEL CTU in Prague, ŠKODA AUTO a.s. and the Czechoslovak section of the international non-profit professional organization IEEE (Institute of Electrical and Electronics Engineers).
More info can be found here. 
Photography, courtesy of: Elektrotechnická olympiáda