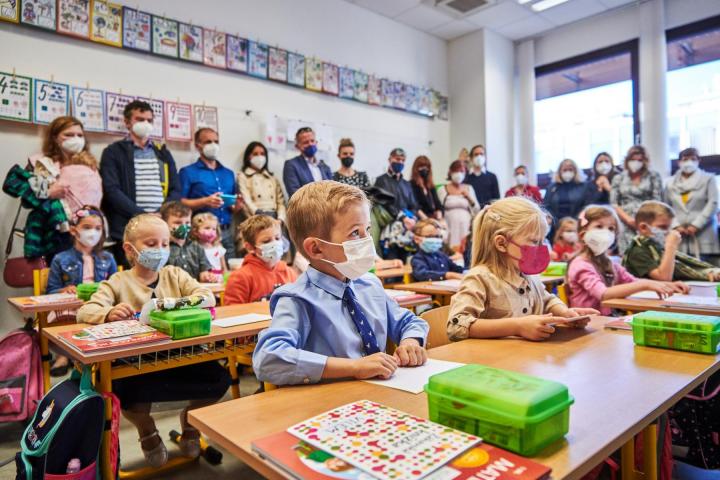 On 1 September 2021, The University Elementary School Lvíčata (Lion cubs) opened its new facilities with the start of the school year. The opening ceremony was attended by the Rector of CTU doc. Vojtěch Petráček and the Chancellor and Chairwoman of the Founder's Council Ing. Lucie Orgoníková. The Rector then welcomed all sixteen first graders and their parents in their class.
Newly opened spaces for new schoolchildren were prepared by CTU in Prague. They build on the existing school premises and have expanded the school with two new stem classes, a computer room and a spacious hall. The school now has five separate stem classrooms and is therefore ready for the operation of five separate primary school first grade classes.
During the beginning of the school year, students, parents and teachers expressed great joy about the new premises.
Photography, courtesy of: Petr Neugebauer, Fakulta elektrotechnická ČVUT