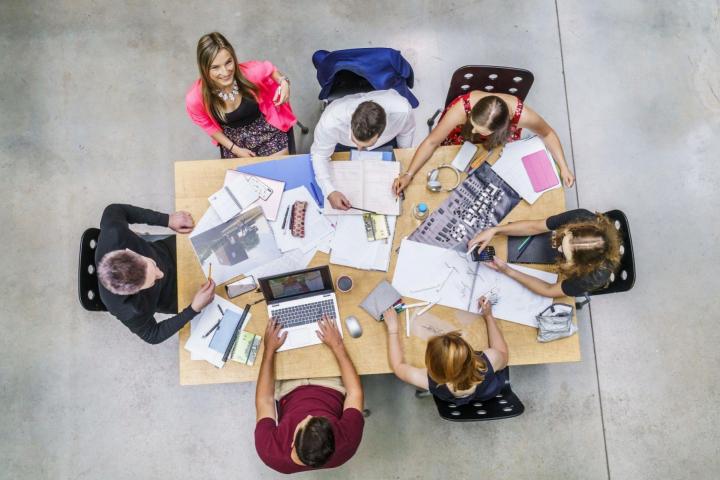 A document entitled "Recommended Procedures for the Admission of Academic and Research Staff and in the Organization of Competitions for CTU Managers" came into force at the Czech Technical University in Prague on 15 February 2021. It supplements the Career Rules, which will be effective from 1 April 2021, together with the new Internal Wage Regulations, which will also be effective from the beginning of April 2021.
The aim of the new CTU Career Rules is to continuously increase the quality of CTU's teaching and creative activities and its evaluation according to European standards with an emphasis on the requirement of excellence for maintaining and increasing international competitiveness. It regulates the position and qualification procedure of academic staff and other staff involved in educational and creative activities. It defines job positions, conditions and the process of obtaining them and motivational elements of career growth. 
"As a prestigious technical research university, CTU in Prague needs the best staff possible. The Career Code determines the rules for the admission and career growth of academic and research staff at the university. Every employee knows what the university expects of him and what he should expect from it. And there are a lot of things. Employees are regularly evaluated and their salary progress is no longer determined automatically by age, but by their personal growth. The Career Code enshrines the principles of equal access, transparency and reviewability of all decisions in relation to the career progression of employees. It also lays down rules for extensive career support from the university. It emphasizes the international experience of employees, which is especially expected from applicants for the positions of associate professors and professors. Only a notable world-level expert in his field can become a professor at CTU, "said doc. Vojtěch Petráček, Rector of CTU in Prague. 
Selection procedures for filling the positions of academic staff will be carried out in following the "Recommended Procedures" in accordance with the CTU internal regulations (Rules of the selection procedure for filling CTU academic staff positions), any other CTU internal standards and the recommendations given in this order. Selection procedures for other posts will be carried out similarly, with the terms and composition of the commission being determined differently by the issuer. "This document fulfills one of the obligations arising from the HR Award, (HR Excellence in Research Awardin full) , which also implies the application of the Code of Conduct for the Recruitment of Researchers, which is an annex to this order," says prof. Pavel Ripka, expert guarantor of the HR Award project at the Czech Technical University in Prague. With this step, CTU follows the principles laid by the European Charter for Researchers. 
The document "Recommended Procedures for the Recruitment of Academic and Research Staff and for the Organization of Competitions for CTU Managers" can be found here. 
The CTU Carrer Code can be found here.
Internal wage regulation can be found with this link.