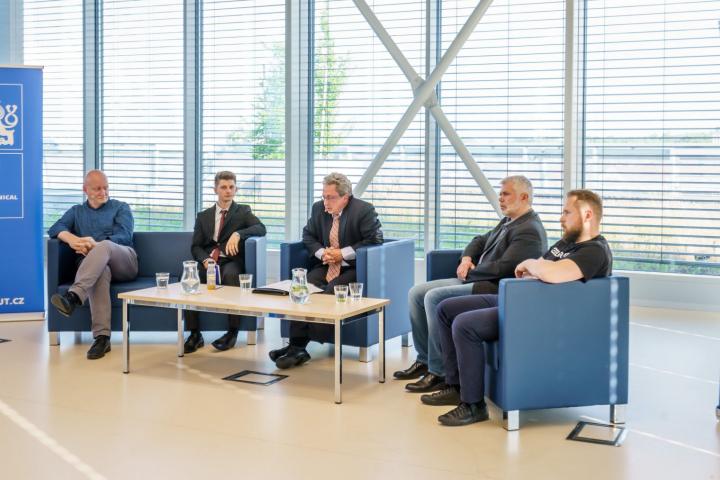 On 22 June 2020, a discussion meeting took place in the CTU-CIIRC building within the Global Science Café cycle organized by the Czech Centers entitled Research and Innovation in the Fight against COVID 19. The invitation was accepted by the Rector of the CTU doc. Vojtěch Petráček, student of the Faculty of Biomedical Engineering Šimon Walzel, member and coordinator of the team of engineers in the CoroVent project, David Miklas from the COVID Initiative and Pavel Burget from the Czech Institute of Informatics, Robotics and Cybernetics . The discussion was moderated by Petr Kaiser, special representative for scientific diplomacy of the Ministry of Foreign Affairs.
Global Science Café Czech Centers is a series of popular science lectures and debates with the best Czech scientists, innovators, economists and other important personalities. It is currently online and shared across the network. More information can be found at: http://www.czechcentres.cz/
Recording from the debate here. Photogallery can be found here.