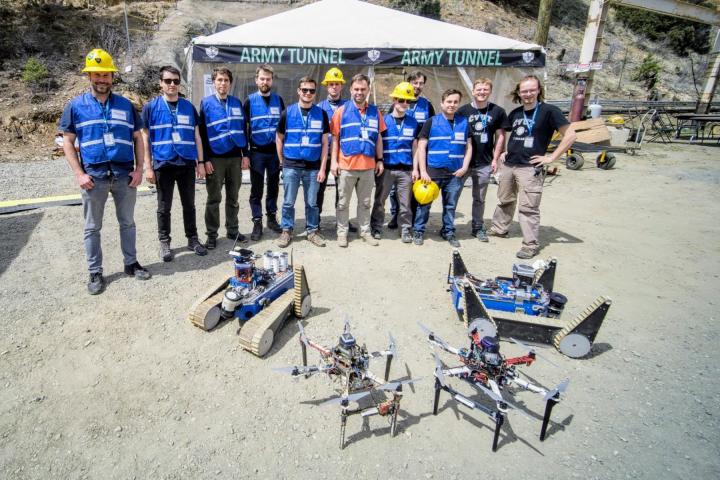 Scientists from the Department of Cybernetics and Computer Department of the Faculty of Electrical Engineering of the Czech Technical University in Prague successfully participated at the preparatory camp of the DARPA (Defense Advanced Research Projects Agency), which took place in the mountains near Denver, USA in April. The aim of the DARPA Subterranean Challenge, which has a total budget of over $ 250 million, is to develop a system of autonomous cooperative ground robots and drones that can, without human assistance, explore a mine in the event of a mine disaster and find signs of overburdened miners. The CTU-CRAS CTU team achieved the best result in their group as part of a simulated contest, and its robots were able to find several objects in the real mine to confirm the survival of miners. The devices even got into an area where one of the dummies representing the injured victim of the simulated disaster.
A big promise to the final round of the contest, which will be held at a yet unspecified mine in the United States in August, was to overcome a home team of universities in Denver and Boulder, as well as several American firms specializing in the development of robotic rescue systems in mines and quarries. The results and the ability to further test the system at CTU's experimental mine give CTU-CRAS a very real chance to compete, win one of a total prize of $ 3 million, and make a significant contribution to world-wide research on robotic systems and their real deployment, rescue missions, as well as inspection and monitoring work in any tunnel and underground complex.
More information about the competition and the team can be found here.
Videoclip from the competition can be watche on 
this webpage
.