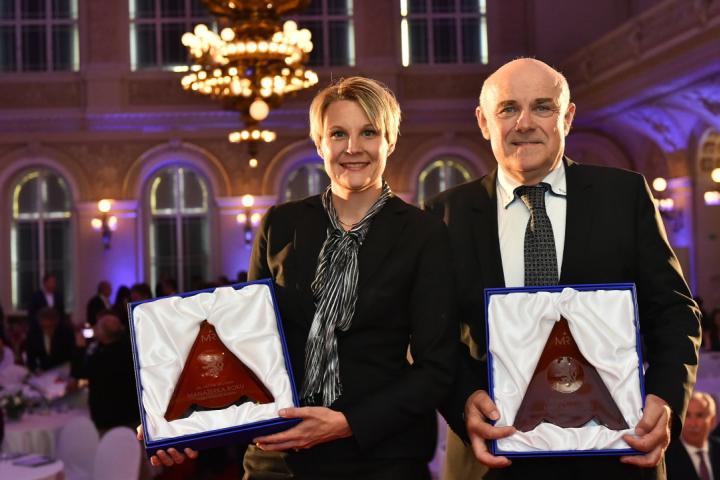 Professor Vladimír Mařík, scientific director of CIIRC ČVUT, was awarded the prestigious Manager of the Year Award by the Czech Management Association. The prize was awarded at the gala evening at the Žofín Palace on 25 April. In addition to the main category Manager of the Year, he also won the Smart Manager of the Year award.
Professor Mařík earned the title especially for his efforts to promote modern methods of organization and management. "May aim was and still is to build a new type of university institute, recognized in the international scientific arena and beneficial for the development of the Czech economy," he said.
You will find the interview
her
e
.