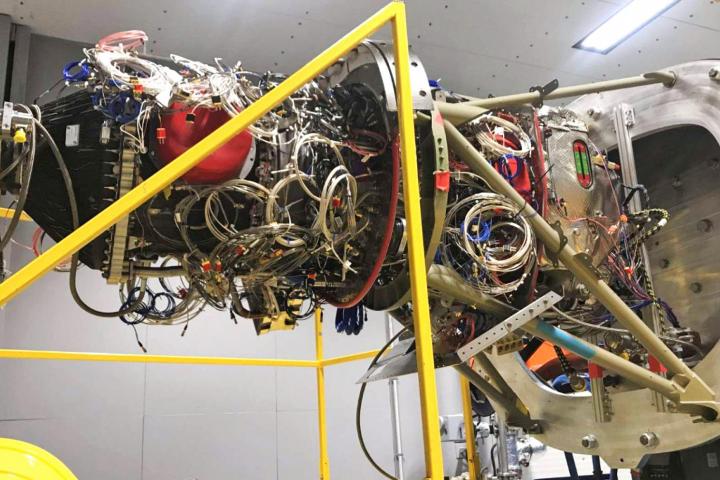 The Czech Republic belongs to the elite club of world manufacturers of turboprop engines. The history began in the 1970s, when the M601 turboprop engine flew for the first time on the wings of the legendary L-410 aircraft. Now, the history continues. The Faculty of Mechanical Engineering of the Czech Technical University in Prague has begun the trial operation of its new, state-of-the-art propeller testing station for aircraft engines located in Hradec Králové. On 9 April, the test turboprop engine was launched for the first time, and on 10 April, the engine's idle speed was reached, a key milestone in reviving the test room. CTU plans to launch a full-scale testing within the joint research of turboprop engines with GE Aviation Czech in May.
The Testing Laboratory in Hradec Králové is part of a set of four ground aircraft engine testing laboratories that CTU is building to strengthen its development and research infrastructure in the Czech Republic and to teach future aviation experts. Its world-class exceptionality lies in the horizontal air flow of the test room, simulating the actual airflow on the aircraft wing, and the ability to read large amounts of data in from thousands of sensors placed on the engines tested in real time.
CTU's first aircraft engine test room was put into operation in February last year. It is a dynamometer test room located in VZLU in Prague Letňany, and has generated more than 30 terabytes of data to date, which is already being processed by the CTU research team using AI and Industry 4.0 methods. The remaining two CTU test rooms will be put into operation during the summer of 2019. The testing facilities represent a unique investment of more than CZK 2 billion.