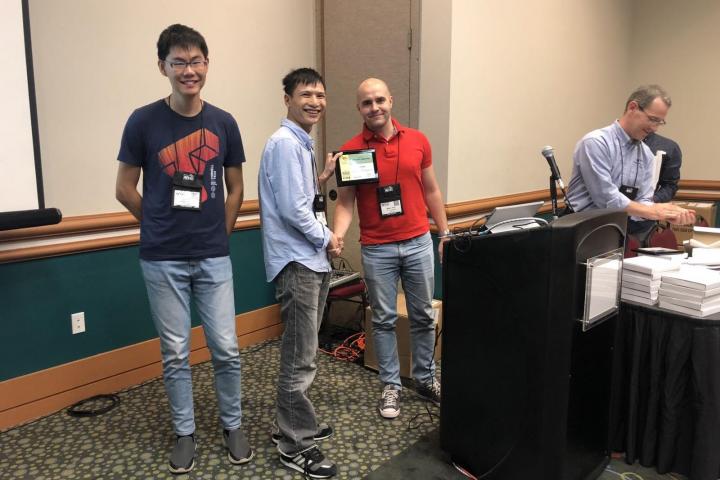 Ing. Milan Šulc and prof. Jiří Matas from the Department of Cybernetics at Faculty of Electrical Engineering conduct a research on plants and fungi recognition from photographs. With their system based on deep neural networks developed in co-operation with Ing. Lukáš Picek from the Department of Cybernetics at University of Life Sciences in Prague, they have won the first place yet in three international competitions.
The ExpertLifeCLEF 2018 competition marked their first victory with their system in May. It is organized as part of the LifeCLEF workshop at the CLEF 2018 conference in September, but the rankings are already known. The challenge was to identify 10,000 plant species by machine recognition. Moreover, compared with human plant recognition experts, this automatic system was more accurate than most experts.
The other two contests, the
2018 FGVCx Flower Classification Challenge
and the
2018 FGVCx Fungi Classification Challenge
, consisted of recognizing 1000 species of flowers and 1,400 species of fungi. The winning papers were presented at a workshop of the prestigious scientific conference CVPR in Salt Lake City in June 2018. The authors now consider several ways to use the system: from developing a custom application for plant recognition to offering models to other developers and providing online service. Following media informed about the project:
24zpravy.com
,
CT24.cz
,
denik.cz
,
lidovky.cz
, or 
tyden.cz
.