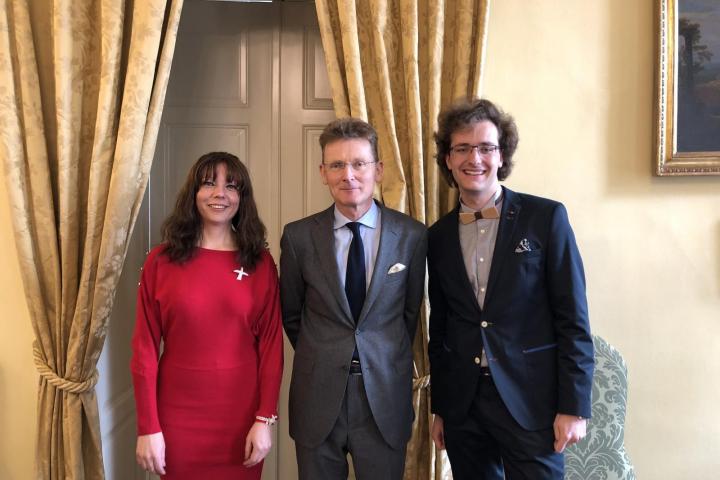 On 29 March, the British Ambassador's Prizes were awarded for the first time. The award, handed over by Ambassador Nick Archer, is intended for people who have advocated the development of common values between the Czech Republic and Britain. Ondřej Zbytek, student of the Faculty of Electrical Engineering, has been awarded in the "Young Personality of the Year" category. He has long been involved in the development of mist chambers and the promotion of particle physics.
The trophy for the winners made up of connected hearts is the work of a well-known Czech architect, a graduate of CTU living in Britain, Eva Jiřičná.
The Czech News Agency also announced the award.