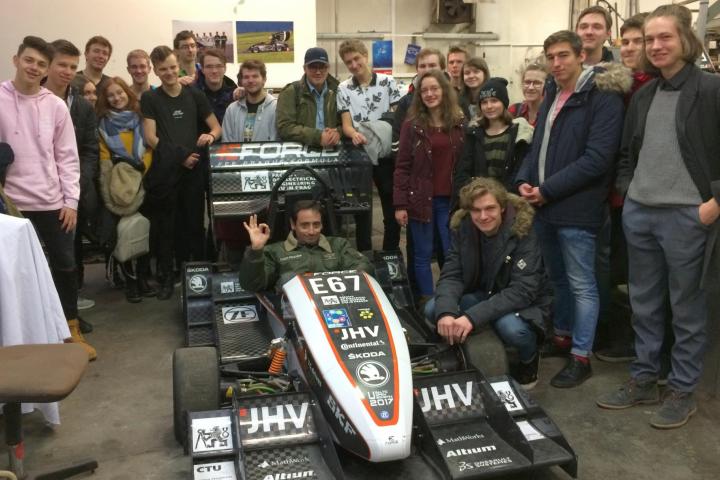 On Friday, 12 January, 80 students from the Opatov Grammar School which is a partner school of CTU, visited the Faculty of Electrical Engineering.
An exciting excursion was prepared for the grammar school students to see the electric drives laboratory, the eForce electrical workshop, the high-voltage laboratory, the Audiovisual Studio, the Center of Assistive Technology, and the DesignLab - center for design of integrated circuits, sensors and microsystems.
The event concluded with presentation of possibilities of study at the Faculty of Electrical Engineering and a short meeting with the Dean of the faculty, prof. Pavel Ripka.