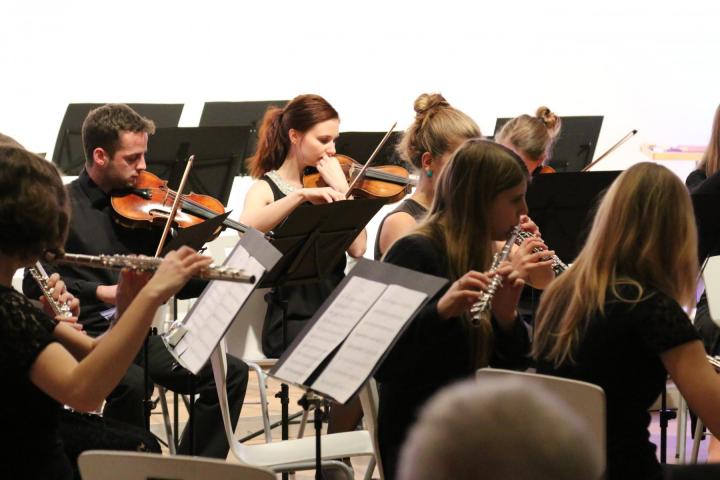 The CTU Academic Orchestra performed with the Collegium Musicum RWTH Aachen University in Couvenhalle in Aachen, Germany on 25 November.
Under the direction of conductor Jan Šrámek the compositions of Josef Suk, Gioacchin Rossini and Bohuslav Martinů were performed. During the visit of the university and the city, the CTU Academic Orchestra, together with the Rector of the Czech Technical University, prof. Petr Konvalinka and Vice-Rector for Foreign Relations prof. Miroslav Vlček were greeted at the Aachen town hall.
After a concert at the University of Cambridge in 2013, this is the second international performance of the orchestra.