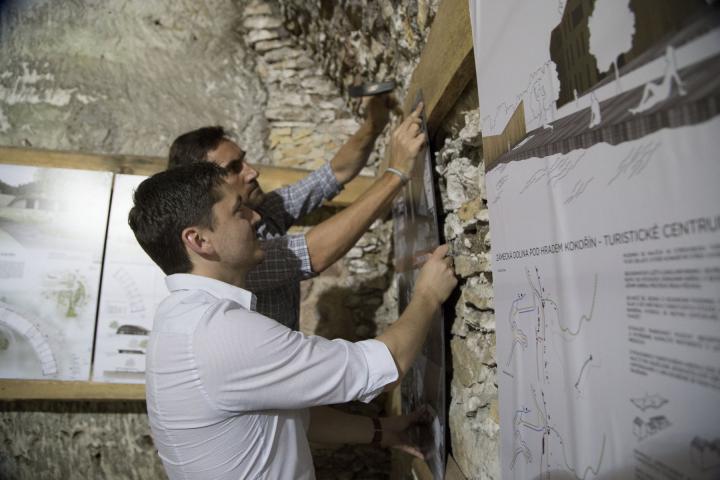 Since 23 June, exhibition of architectural designs for reconstruction of the Zámecká recreation area in Dolina, Kokořín Region, is open to public at Kokořín Castle. The authors of the work are students of the 3rd year of Bachelor's degree in Architecture and Civil Engineering at the Faculty of Civil Engineering, CTU.
In the first half of the last century, the Zámecká recreational grounds included a renowned swimming pool with hotels and restaurants. Reconstruction of the old buildings and use of contemporary trends in architecture is the focus of the fifteen exhibited student works, which were created throughout the summer semester in the Pešková - Košatka and Dvořák - Filsak architecture studios. Students based their projects on construction rules in the Kokořínsko Protected Landscape Area but they also had been allowed to try new and completely untraditional solutions.
The exhibtion will be accessible until 31 August.