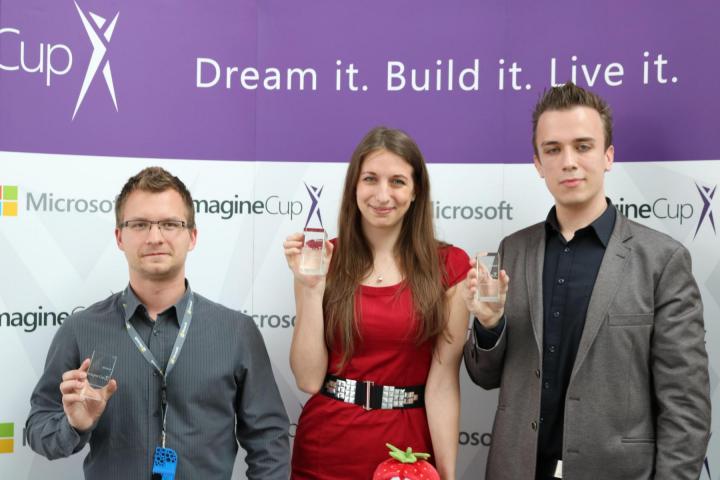 The XGLU student startup, engaged in the development of a battery-free meter, won the first place in the Czech-Slovak finals of the Microsoft Imagine Cup competition in Bratislava. Marek Novák, Tomáš Pikous and Barbora Suchanová secured their participation in the global finals in Seattle, where they will compete it latter July with top ten university teams from around the world.
In May 2016, a student of the Faculty of Electrical Engineering, CTU Marek Novák, started the XGLU, which is also involved in the development of a unique glucometer. Its in form of a credit card and uses NFC to communicate with your mobile phone. Marek Novák, together with his classmates Tomáš Pikous and Barbora Suchanova, decided to extend the whole idea of a glucometer to a solution for web and mobile applications for diabetic children and their parents. They have worked throughout the summer semester and have successfully presented it at a prestigious competition focusing on Microsoft technologies.
The 
Novinky.cz
 website also informed about the success of our students.