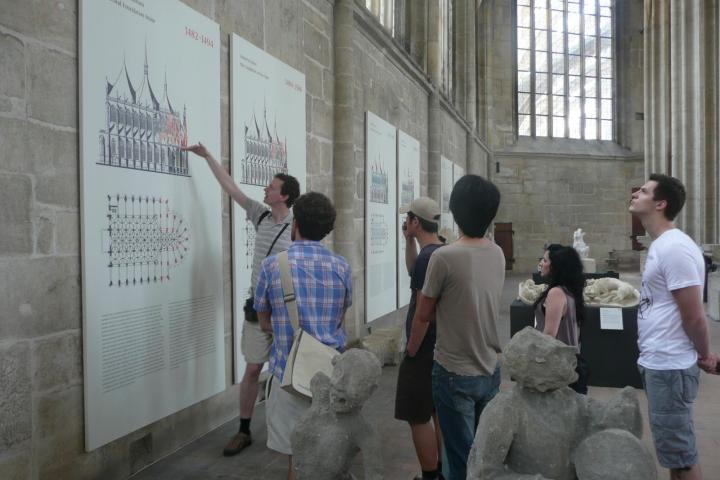 The European Commission and Europa Nostra introduced winners of the European Union Prize for Cultural Heritage / Europa Nostra Awards 2017 on 5 April. Among them is the "Advanced Masters in Structural Analysis of Monuments and Historical Constructions" (SAHC) degree course which is an advanced master's degree in engineering analysis of historical monuments and structures.
The one-year Master's degree program is jointly provided by the partner universities from four countries: University of Minho (Portugal), CTU Faculty of Civil Engineering, UPC - Technical University of Barcelona (Spain) and the University of Padova (Italy), together with an associated partner. Its the Institute of Theoretical and Applied Mechanics of the Czech Academy of Sciences. Since the founding of the field in 2007, 300 students successfully graduated from the course, always attending lectures in one of the partner institutions and elaborating and defending their thesis at another.
Since the beginning of the project, it was supported by the Erasmus Mundus / Erasmus+ program.

A total of 202 contributions from 39 European countries ware registered in the competition. The professional jury selected 29 winners from 18 countries. They were rewarded for their achievements in the field of monument preservation, research and education. Currently, at http://vote.europanostra.org/ an online poll is also launched, in which general public can express their support for one of the three awarded projects. Based on the votes,  the price of public choice will be declared. Voters have a chance to win a trip for two to Finland, where they will attend the awards ceremony. It will be held in the historic city of Turku on 15 May.