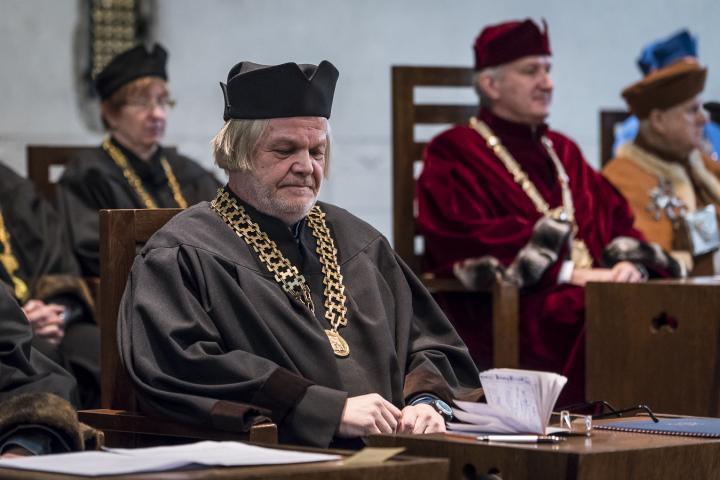 At the ceremonial session of the Scientific Council of CTU, which took place on 17 January at the Bethlehem Chapel, architect Miroslav Šik received the title of Doctor Honoris Causa from the hands of CTU rector, prof. Petr Konvalinka.
Miroslav Šik is among the most respected figures of contemporary international architectural scene. He studied at ETH in Zurich, being a student of Italian architect and theorist, prof. Aldo Rossi, one of the leading architects of the late 20th century.
He remained at ETH Zurich even after graduation as he was engaged in the exploration of Swiss architecture from the 2nd World War period and assisted to major Swiss architect, prof. Fabio Reinhart. In the early eighties, he founded his own architectural office in Zurich. In late eighties he formulated a theory called 'Analogous Аrchitecture', rising from the local context, in accordance with its surroundings, without the external effects of conventional materials, trying to link the old with the new.
From 1990 to 1992, he taught at the Faculty of Architecture of CTU and influenced a generation of young Czech architects (the New Czech Work group  - M. Kuzemenský, M. Chalupa, D. Kraus, J. Šépka J. Matula and others).
After leaving Prague, he taught at EPF Lausanne and in 1999, he received professorship at the prestigious ETH Zurich university, where he currently teaches architecture and design.