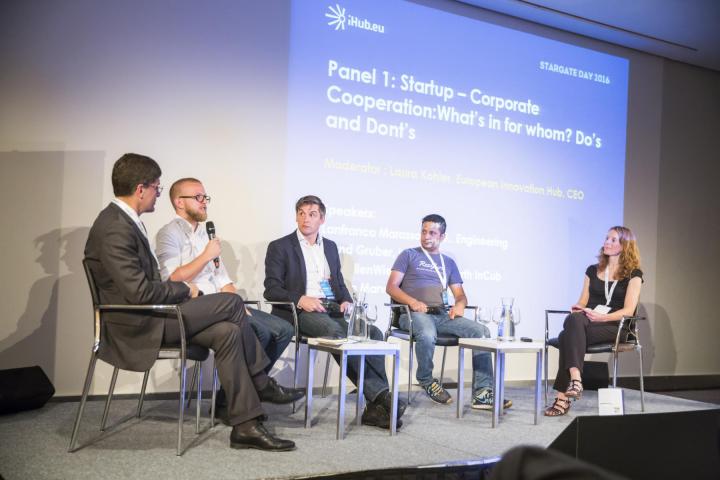 The conference STARGATE - The Innovation Day was held on 23 May in Vienna, hosted by the iHUB online platform. Stargate is a network of European iHUB platforms, incubators and accelerators, working together in the EU. The CTU InovaJET incubator is also its member.
The InovaJET took the opportunity of a unique interconnection of European startups, engaged in the areas of Smart Cities and IoT, accelerators, investors and international companies in one place to establish new contacts with international innovation companies and investors.
The event also included expert panels and presentations of selected 18 best startups within the iHUB network .