In recent years, the demand for IT specialists from companies has been steadily increasing and the interest in studying informatics at the Faculty of Information Technology of the Czech Technical University in Prague (FIT CTU) has also been growing. In 2020, the faculty registered over 2,500 applicants for the study of informatics and in 2022, over 3,500 applicants have already applied to the faculty. This year, FIT CTU decided to organize an Open Day for new applicants so that they could come and meet the teachers and students in person and find out what IT studies are all about. The event will take place on 12 November 2022 from 10:00 to 16:00.
The situation of the last two years has intensified the pressure for digitalisation, accelerated the transition to an online environment, and further increased the demand for IT professionals across specialisations. Therefore, FIT continuously updates its studies according to the latest trends and requirements of society. It offers studies in all areas of computer science at bachelor's, master's and doctoral levels of study. It trains IT professionals who are able to succeed in practice, continuously develop and self-educate.
At the Open Day, prospective students will attend a lecture to learn about bachelor studies and the conditions of the admission procedure, they will be able to visit the stands of individual study specialisations and see the premises of the faculty and the National Technical Library.
A special programme is also prepared for visitors in FIT´s laboratories, where they will learn about the projects the laboratories are working on. They will be able to see, for example, the Laboratory of Intelligent Embedded Systems, where they will get acquainted with humanoid robots Pepper and NAO, the Laboratory of Graphics and Game Design with an interactive game wall and VR headsets, or the Laboratory of Ethical Hacking, which falls under the Department of Information Security. See examples of student work in the FPGA and Arduino Programming Lab. Interested students will learn how the labs are used by students in teaching, research, and internships with faculty partners.
More details at fit.cvut.cz/dod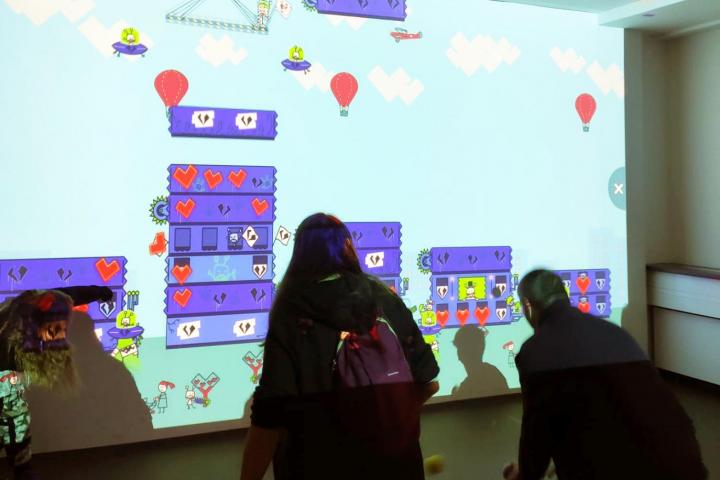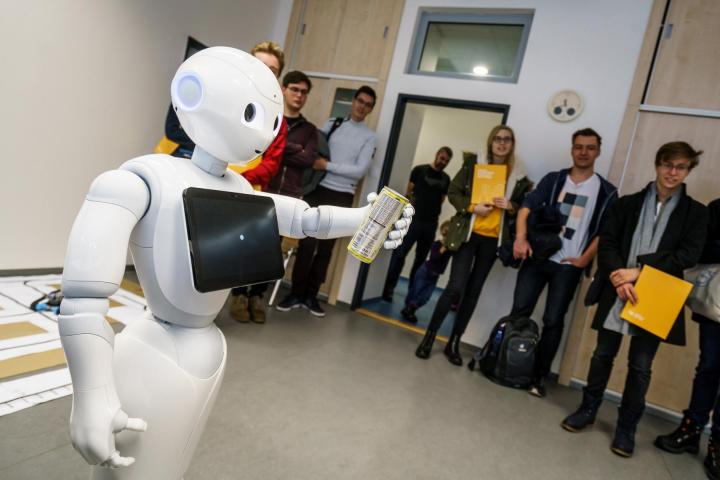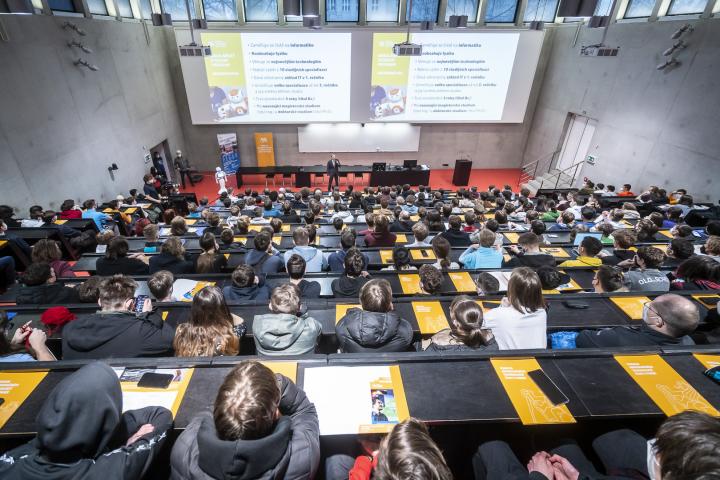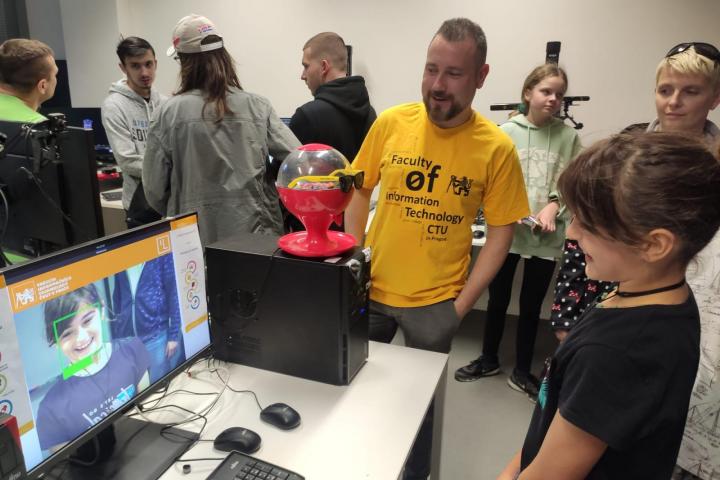 Contact person:
E-mail:
ivana.macnarova@fit.cvut.cz