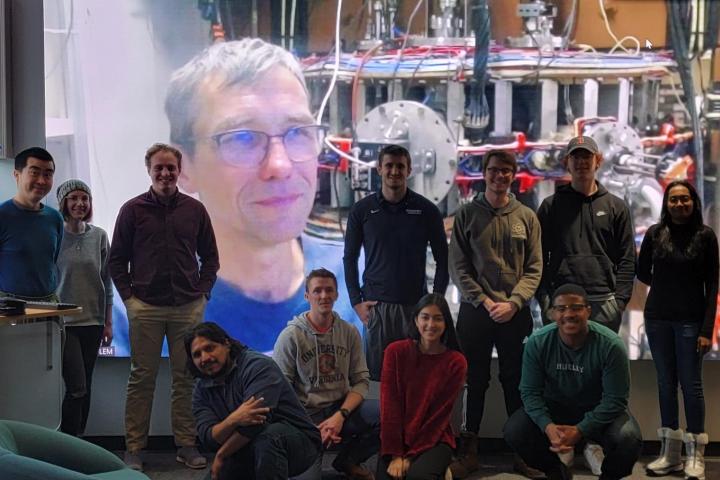 The Golem Tokamak from Faculty of Nuclear Science and Physical Engineering of Czech Technical University in Prague (FJFI) served as a teaching tool for Penn State University students in mid-November without them having to travel to Prague. They first listened to a lecture about this unique device and then performed several high-temperature plasma discharges remotely on their own.
"Penn State University is almost seven thousand kilometers away from us, so online communication has a slight delay (~20 ms, which is just the typical length of our tokamak discharge), but distance is not really an obstacle to remotely ignite the plasma in our Golem," explains Vojtěch Svoboda from the Department of Physics at FJFI, who is the main head of the Golem tokamak facility.
Students and scientists from all over the world (in the summer, for example, for the first time also from Africa) can work remotely with the Golem tokamak, which is the oldest still working tokamak. It was put into operation in 1959 and FJFI has been operating it since 2007. Several thousand discharges have been carried out across the borders of the Czech Republic during the operation of this tokamak.
Records of discharges performed for Penn State University students are available online at http://golem.fjfi.cvut.cz/shots/40037 - demonstration discharge and then from http://golem.fjfi.cvut.cz/shots/40050 to http://golem.fjfi.cvut.cz/shots/40070 recorded discharges of their experimental work.