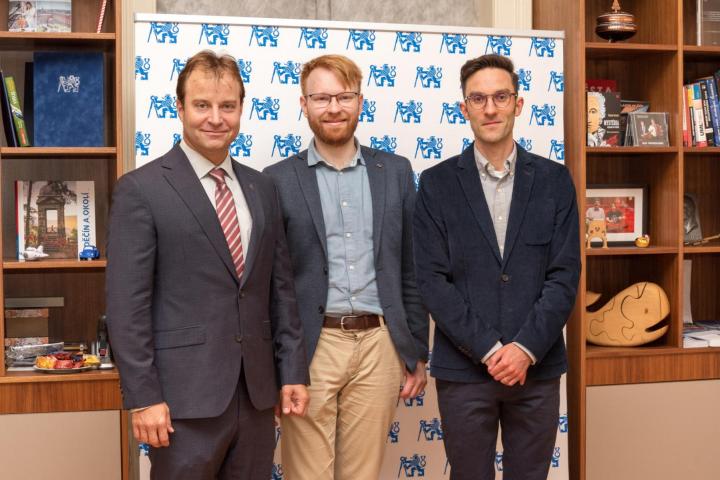 The Faculty of Transportation Sciences of the Czech Technical University in Prague has signed a memorandum with OICT aimed at cooperation and mutual support in the field of urban innovation, smart and sustainable cellphones.
On behalf of the faculty the contract was signed by the Dean, prof. Ing. Ondřej Přibyl, Ph.D., on behalf of the other side the Chairman of the Board of Directors, CEO Ing. Tomáš Barczi and member of the Board of Directors, Section director of Smart Cities Petr Suška, MSc.
Specific steps of cooperation include the preparation of joint international projects, a scholarship programme for PhD students or the preparation of joint urban innovation projects.