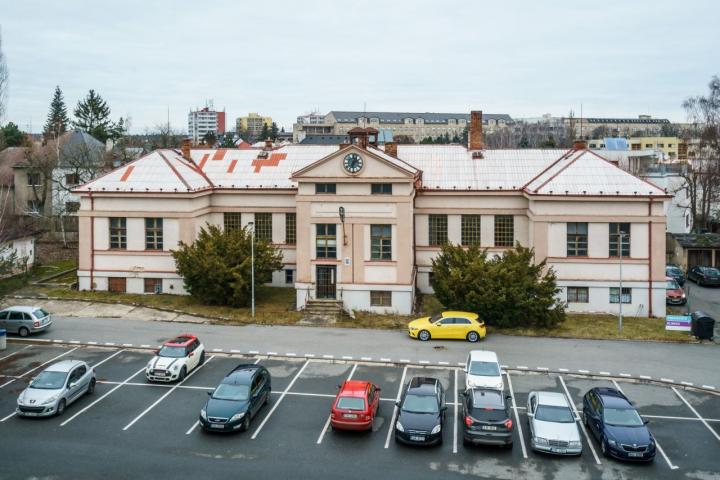 The CTU Faculty of Biomedical Engineering acquired a new building in Kladno in the area of the former barracks. The current two buildings of the Faculty, seven-storey building at nám. Sítná and existing rented two-storey building in the Barracks on Sportovců Street are no longer sufficient for the faculty.
The Faculty of Biomedical Engineering has been developing rapidly in recent years. In the autumn of 2018, the reconstruction of the building of the faculty headquarters at nám. Sítná and several unique laboratories were refurbished in the building in the Barracks. The laboratory of anatomical models with plasticized bodies and their parts is used for teaching especially medical fields. The Laboratory of Simulation and Practical Methods for Population Protection uses virtual reality to simulate emergencies. At the end of last year, the Laboratory of Robotic Rehabilitation was inaugurated with the participation of experts from all over the Czech Republic and Slovakia. This unique workplace has state-of-the-art robotic devices for restoring walking or gripping functions of the hand, especially in patients with neurological or post-traumatic diagnoses.
The new building, which has now been acquired by the Faculty thanks to the Statutory City of Kladno, will have to undergo extensive reconstruction first. Currently, the design of the architectural project and feasibility study are commissioned. The newly reconstructed building will host students, particularly students of health care study programs and the bachelor program Laboratory Diagnostics in Health Care.