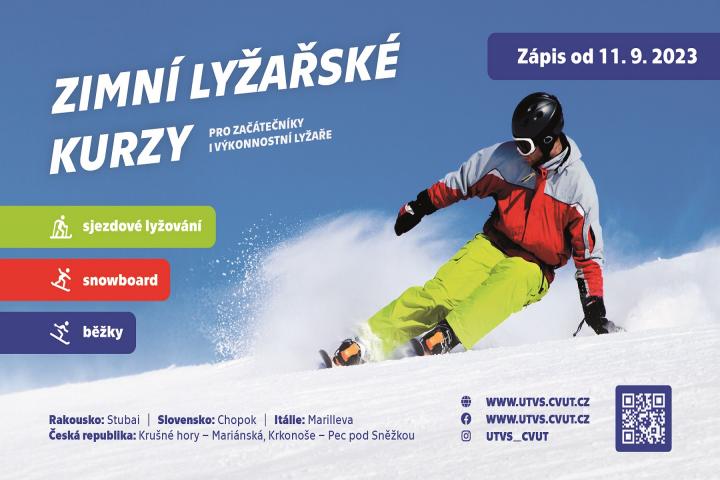 Are you looking forward to the joys of winter? Are you looking for the right place to go crosscountry skiing, downhill skiing, snowboarding, alpine skiing etc.? Get to know students from all university faculties! Go to the mountains!
Do you like snow, good company, downhill skiing, snowboarding or crossountry skiing? The Institute of Physlical Education and Sport has prepared its offer of winter courses in the Czech Republic and abroad with you in mind. It does not matter whether you are a beginner, an advanced skier or an expert skier – the programme has been prepared for one and all. Register for a course in KOS, or apply via the ÚTVS website and enjoy sports activities with colleagues from CTU in Prague.
Applications open on 11. 9. 2023.