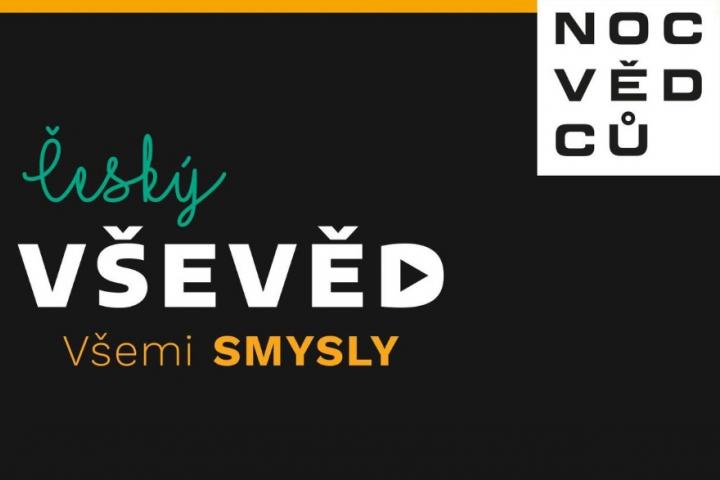 Over thirty "Science heads" contestants from Czech universities will fight for the favour of the audience, who will decide the winner by online voting from Monday 11 April 2022. The final of the competition will then take place live on Tuesday 13 September at the Scala University Cinema in Brno. The competition is organised by the Night of Scientists enthusiasts.
During March, representatives from Czech universities and scientific institutions had the opportunity to register their best popularizers. The condition for participation was to make a short video, where scientists presented to the audience a scientific topic in a popularization form within a maximum of 150 seconds. "In the first year, we registered more than thirty candidates for the VŠEVĚD 2022, eighteen scientists to be exact. Their video submissions touch on humanities, social sciences, engineering, natural sciences and medical sciences. The audience definitely has something to look forward to," says Karolína Křtěnová, the project coordinator.
Thirty-five entries will compete for the title of VŠEVĚD 2022 from 11 April 2022, when public voting can begin. A Facebook event will feature a pair or trio of popularizers each week, with those with the most votes advancing to the semi-finals at the end of the event. "In mid-June, we will know the top twelve, from which an expert jury will select the six finalists," Křtěnová said.
The finals of Vševed will take place on 13 September 2022 at the Scala University Cinema in Brno in the form of live performances, where scientists will present their research in an entertaining way. The aim of the performances is not only to convey enthusiasm for science to the audience, but also a piece of knowledge itself. The whole course of the competition will tune all fans of the Night of Scientists 2022, which is traditionally held on the last Friday in September, i.e. on 30 September 2022, with the theme All the Senses. Its aim is to bust the myths about scientists and scientists as people locked up in laboratories and to show the general public that scientists are "ordinary people" who do work that benefits society, can present it in an engaging way, but can also have fun. And that is what they can now present to general public thanks to the ČESKÝ VŠEVĚD competition.
Media contact:
Karolína Křtěnová
National show coordinator of VŠEVĚD 2022
popularizace@nocvedcu.cz
+420721120830