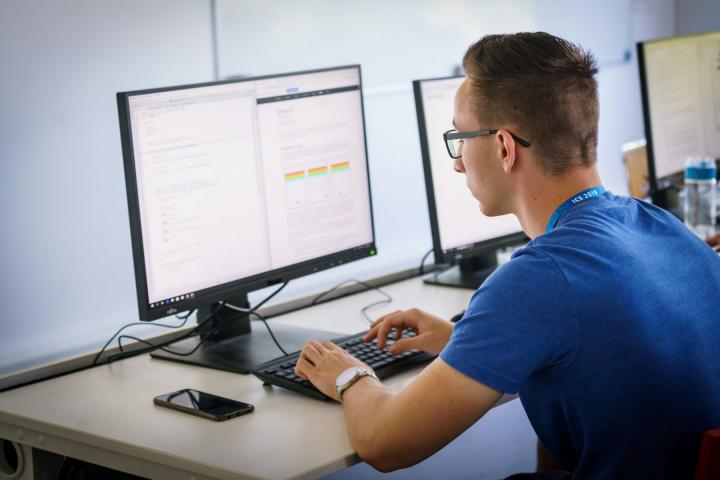 One hundred Czech high school students have a chance to try their studies at one of the most prestigious universities in the world through a course at the Faculty of Information Technology, CTU in Prague (FIT CTU). This year, Stanford University will present its unique intensive summer course, Introduction to Computer Science (ICS), exceptionally in its online form. The course will take place from 4 to 21 August 2020.
The aim of this extraordinary course in Europe is to acquaint high school students with the basics of programming in a fun and attractive way. The third year of the traditional course will take place this year in a completely unconventional way. Due to the limitations caused by coronavirus, Stanford offered to organize the course online together with FIT CVUT. Lecturers from Stanford, Koç University and FIT CTU will pass on knowledge and skills to participants through a busy and proven program, exceptionally at a distance through modern technologies.
High school students delve into the basics of programming, through sophisticated lectures and practical programming tasks. The Stanford University course is the result of twenty years of work by dozens of teachers with more than ten thousand graduates. That is why it is also used by many other world universities.
"This year's theme will be the Python programming language. The ICS program will be based on a popular course from Stanford University, which we want to present here through FIT CTU, "says the project coordinator doc. Josef Kolář, Vice-Dean for External Relations at FIT CTU.
Although the ICS course is intended primarily for complete beginners in programming, even those who already have some experience with programming will find something to their liking. The whole course will be held in English. Applicants can submit applications until 15 July, 2020 at www.fit.cvut.cz/ics.
Contact person: Pavla Bradáčová