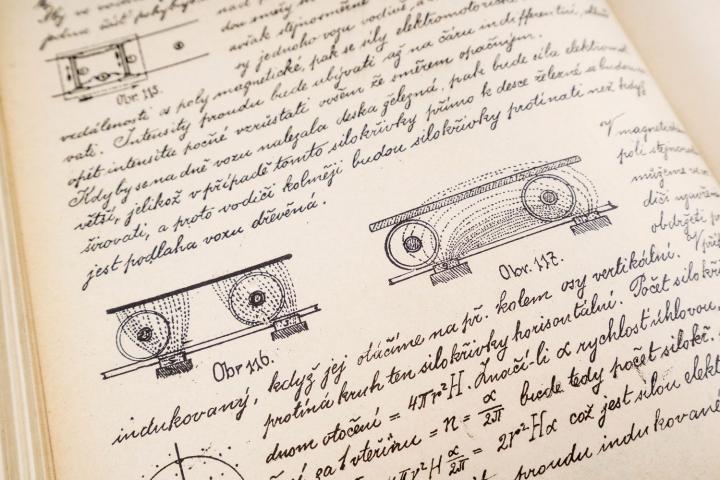 From 30 November 2020 to 4 January 2021, you can visit an exhibition in the CTU-CIIRC building on the ground floor to mark the 100th anniversary of the school's reorganization and the use of the CTU name "One Hundred Years Under the CTU Brand". The posters will present representative documents depicting the development of the school and its administration. The exhibition was prepared by the CTU Archive.
The reorganization of the Czech Technical University, whose predecessor was first a common Czech polytechnic operating at the same time as the German Polytechnic, meant its transformation into a modern technical university, which became the showcase of the young Czechoslovak Republic, as it contributed to its prestige.
It was not until 1929 that the union of seven universities was definitively established - the College of Civil Engineering, the College of Architecture and Civil Engineering, the College of Mechanical and Electrical Engineering, the College of Chemical Technology, the School of Agricultural and Forest Engineering, the College of Special Sciences and the School of Business.
In the era of the First Republic, until the closure of universities on 17 November, 1939, there were still two schools side by side - the Czech Technical University and the German Technical University. German technology was definitively abolished by decree of the President of the Republic on 18 October 1945.
At the exhibition "One Hundred Years Under the CTU Brand" you will also witness other interesting moments from the history of CTU.
Contact person: Kamila Mádrová