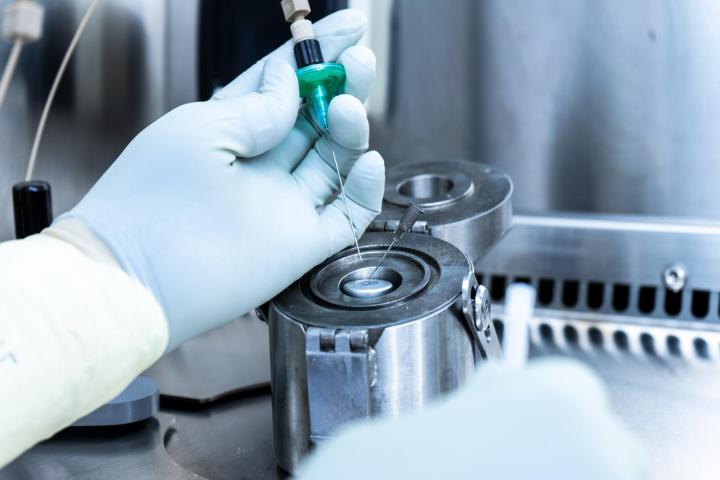 The Radiopharmaceutical Chemistry Group of the Department of Nuclear Chemistry of the Faculty of Nuclear Sciences and Physical Engineering (FJFI) with the support of the Czech Society of Nuclear Medicine (CSNM) is organizing the Student Day of Nuclear Medicine conference on 10 September 2021. It is intended for young physicians and students from the fields of nuclear medicine, radiopharmacy, dosimetry and radiological technology, as well as for others interested in nuclear medicine.
The conference offers to increase awareness of the work of colleagues from other subfields of nuclear medicine through conference papers and discussions. Due to the expected participation of domestic and foreign departments and companies, this event is also an opportunity for networking and further collaboration. The authors of the best papers will also be awarded by the Scientific Committee.
The organizers welcome oral and poster contributions from medicine, radiopharmacy and radiological physics and technology, both from practice and research. This is reflected in the thematic areas of the programme to which submissions are invited. These are Radiopharmacy, Radiological Physics, Clinical Practice, Dosimetry, Imaging Techniques.
"As the main goal of this meeting is to increase the multidisciplinarity of nuclear medicine, contributions of a more general nature are welcome, which would bring the audience of other subfields closer to some aspects of the work of their colleagues. Therefore, we are also looking forward to papers dealing, for example, with interesting case studies, both from a clinical and dosimetric point of view, or with issues of medical or pharmaceutical research," says Ing. Michal Sakmár from the Faculty of Nuclear Sciences and Physical Engineering of CTU. In addition, the abstracts of all papers will be published in the peer-reviewed journal Nuclear Medicine.
Information on important dates, conference fees (fee waiver, bank connection) and active participation (abstract template and abstract upload interface) can be found on the event website.
Since the conference benefits from the financial grant support of the CTU, participation is free for actively participating CTU students.
Capacity is limited, so don't hesitate to register, by August 23, 2021. 
All information can be found here. 
Event poster here zde. 
Photo, source: VFN