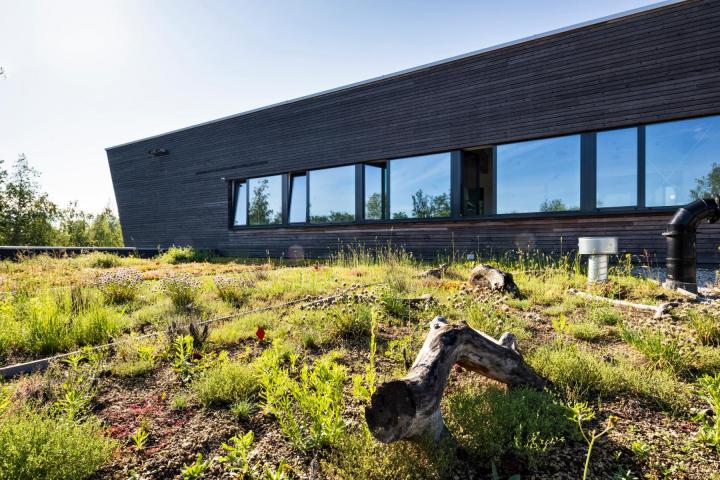 The experimental roof of the Buštěhrad headquarters of the CTU University Center for Energy Efficient Buildings is competing for the title of Green Roof of 2021. The winner will be chosen by an expert jury and the general public, who can vote for their favorite until 15 June 2021.
Drawing attention to the possibilities of greening roofs is not the sole aim of this competition - above all it is to show that there are many enlightened investors in the Czech Republic who want green roofs on their buildings, capable designers who can design them and quality contractors that can build green roofs. 
As in the previous year, now you can vote through an online poll and decide on the award of the Public Prize. You can choose from a total of sixteen competition works, or you can directly vote for our experimental roof here. It is possible to vote from one IP address once a week. The voter can give his vote to more green roofs and assign one, two or three stars, which are the best rating, at their discretion. 
More info on the competition here.
Photographies, courtesy of UCEEB and Metrostav a.s.
Contact person: Jana Simčinová