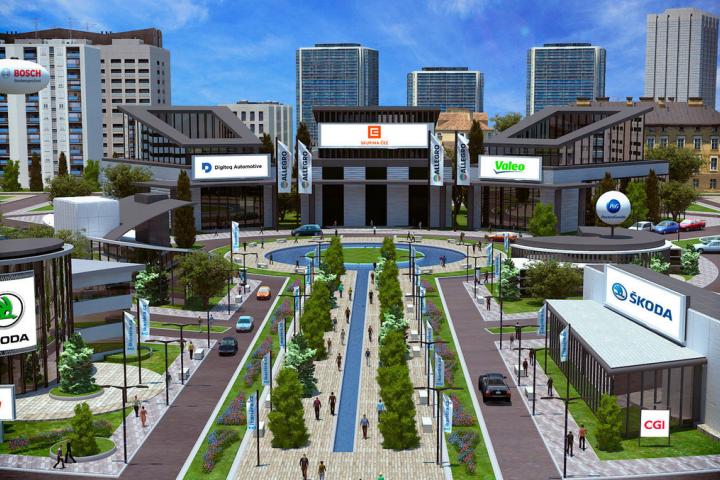 Current complicated situation does not allow the IAESTE student organization to hold a trade fair in its traditional form, which has been organized for more than two decades in the academic environment of major universities. The students therefore decided on a new joint project, in which both the local centers of the organization and a number of important institutions and employers participate. In the course of one day, specifically April 14 from 9.00 to 16.00, university students can use the opportunity to establish contacts with representatives of many companies.
"The whole  event will take place on www.ikariera.cz, where students will find the appropriate instructions for attendance. Companies will also present their current offers for cooperation with students here. Eye-catching graphics of the virtual fair together with the offer of communication tools create a suitable environment for both student participants and company representatives. Not only company stands, but also the accompanying program will be a good opportunity to orient students in their preparation for future careers in the fields they have chosen, "says Magdalena Křečková, President of IAESTE CTU in Prague, about the fair's program.  
From CTU, six of its eight faculties will take part in the fair. Fair participants will be able to visit 163 virtual stands. The program will include the possibility of chat or video call with representatives of companies, interesting webinars, company presentations, check of CVs, profiles on LinkedIn, a job interview or a jobwall with the best job offers. The CTU Career Center will also be presented. "This concept proved to be interesting for companies thanks to the possibility of communicating in a modern form of vision and goals in a non-traditional environment beyond the scope of traditional trade fairs," adds Magdalena Křečková.  
The mission of IAESTE was and is to carry out such activities that will support the development of students' skills, especially technical disciplines, and create opportunities for gaining new knowledge and experience, in cooperation with academia and business. Such a vision was presented by the founders of an international organization in the post-war years, and much of it is still relevant. 
Contact person: Magdalena Křečková