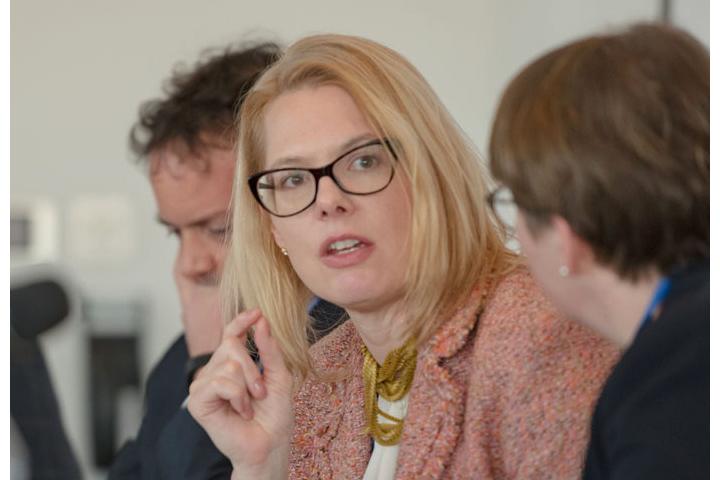 The NKC - Gender and Science invited the renowned professor Gina Neff, senior researcher and associate professor at the Oxford Internet Institute and at the Department of Sociology at Oxford University, specializing in innovation, the digital transformation of industries and the way new technologies affect work. Her lecture will focus on artificial intelligence systems and show examples of how prejudices about women and their role in society are manifested and reproduced in these systems. The lecture will take place on 11 November at 5 pm in room C-202 of the Faculty of Civil Engineering.
Professor Neff will also talk about the importance of explicitly considering gender in artificial intelligence - primarily because it affects how artificial intelligence companies work, what products they produce, and who benefits from their development.
Gina Neff is the author of three books and more than three dozen research articles on the innovations and consequences of digital transformation. In 2012, she published the book Venture Labor: Work and the Burden of Risk in Innovative Industries, which won the American Sociological Association's Communication and Information Technology Award for Best Book of 2013.
Contact person: Kristýna Veitová