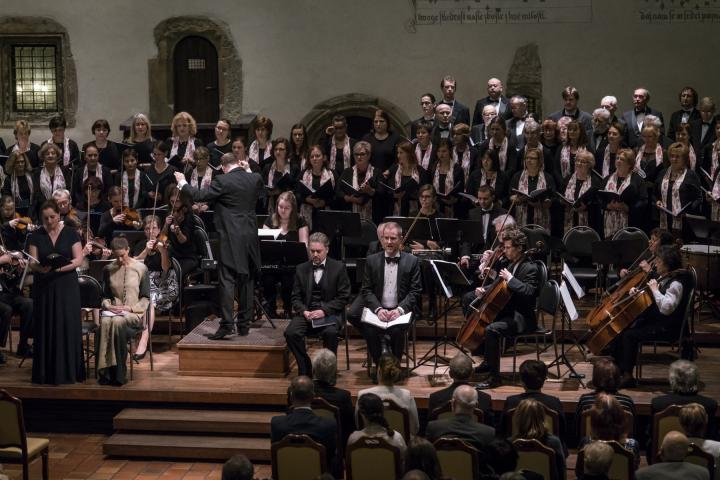 On 13 December at 19.30, the CTU Christmas concert will take place in the Bethlehem Chapel. At the event, held under the auspices of CTU rector prof. Petr Konvalinka, the Art Association of CTU - Symphony Orchestra and choir led by Jan Steyer and Radek Šalše will perform together with soprano Zuzana Lászlóová, alt Ludmila Kromková, tenor Václav Barth, bas Martin Vodrážka and organist Maria Pochopová.
Ticket booking will be open from 1 November until 20 November, 2017.
Due to great interest in the concerts and the limited capacity of the chapel, tickets will be limited to 2 tickets per person.
Contact person:
Nikol Frančeová