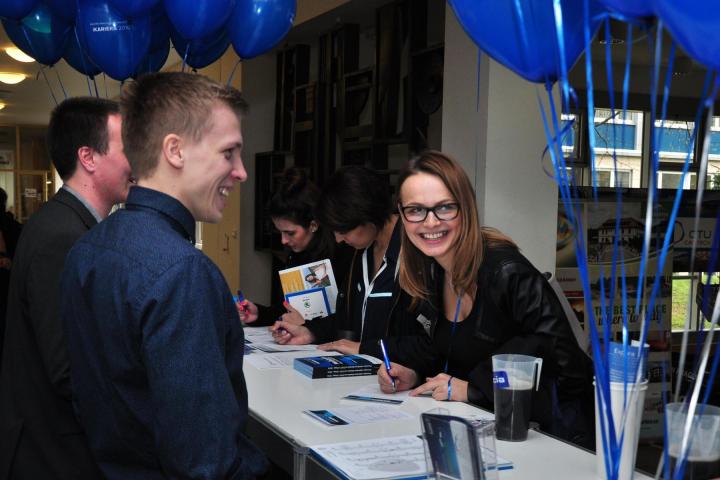 The next annual iKariéra fair will take place at the buildings of Faculty of Electrical Engineering, Faculty of Mechanical Engineering, Faculty of Information Technology, Faculty of Civil Engineering and the National Technical Library on 29 March. Here, 157 domestic and foreign companies will present themselves to students. The organizers put great emphasis on the supporting program this year. It will include consultations of CVs, lectures by representatives of companies and external lecturers.
iKariera at CTU, essentially a job fair, is part of a series of job fairs held throughout the Czech Republic. It is annually visited by up to 5,000 students within the CTU campus. It is organized by IAESTE, the student organization which operates in the Czech Republic and is run by volunteer students.
Efforts to attract future employees are demonstrated by the activities at the stands of the individual companies. Rest zones, model cars, the construction box and other attractions will not be missing as well. Companies often choose contest as a mean of communication, which examines students' knowledge in a given field of study.
More info can be found at the
Facebook profile
of the event   Contact person:
Markéta Jílková