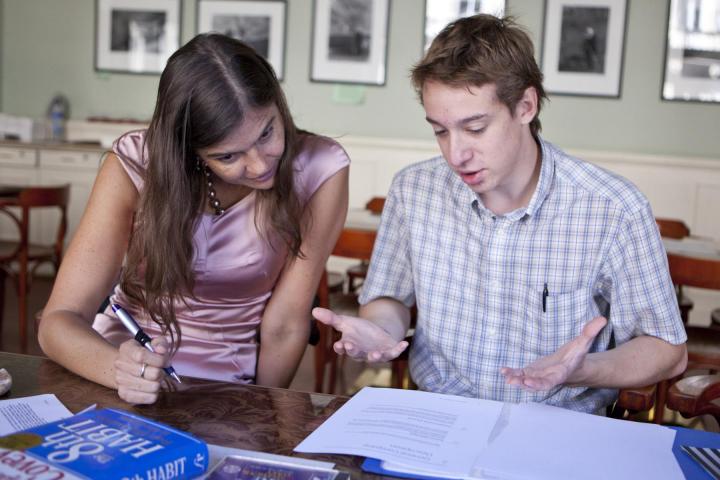 The beginning of the summer semester gives chance for the eleventh time to CTU students to participate in mentoring programs. It is first of its kind to offer individual cooperation of students and professionals of excellence at Czech universities. Statistics show that a quarter of students who go through the program, remains in professional contact with the mentor and his company.
Thanks Mentoring program, participants can better experience the environment at Czech and international companies. During the individually set cooperation, students meet their tutors at their company and have an opportunity to actively participate in real projects. Over the program´s duration, over 400 students already attended.    
The program this year is offers fifty-five mentors from more than thirty companies. These, in many cases, are top managers and even CTU graduates, devoting their time to the program voluntarily and free of charge. Some participate repeatedly as mentors, like for example David Kesl of Ernst & Young, Petr Duška of Skanska, Petr Martinec from Siemens, Jiří Koutník of Komerční bank or Senta Čermáková, recently working at Hewlett-Packard.
"The specific content of the cooperation depends on what the mentor is engaged in and what the student is interested in. Some professionals take students to a construction site, or to meet a client, other engage their younger colleague to solve a specific project. Meetings also take place outside the company, where together they solve personal development or starting their own business, "says Ilona Prausová, the program coordinator.
Information meeting for the 11th annual Mentoring Program will be held on 21 March from 17:00  in the meeting room B3: 220 of the rectorate (Zikova 4, Prague 6). Application deadline is 31 March.
More info at :
https://mentoring.cvut.cz/
.
Contact person: Ilona Prausová