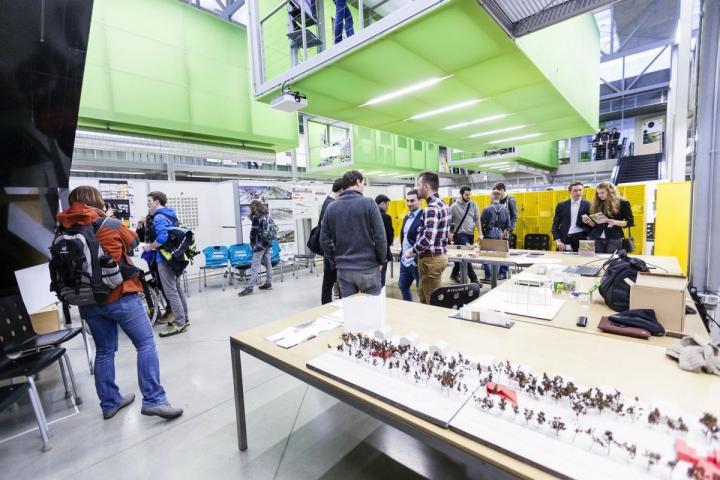 Individual faculties of CTU prepared Open door days for the prospective students. Those interested will have a chance to learn all that is to know about study programs, application requirements, admission process and all other useful information. Interesting exhibits will also be on display, as well as laboratories and students and teachers will also be available to talk to.
Faculty of Electrical Engineering will hold its open doors day at two places at the same time – on Technicka 2 street at Dejvice, Prague 6 and on Charles Square 13, Prague 2.
Faculty of Civil Engineering will open its doors to visitors on Friday, 27 January at address Thakurova 7, Prague 6
Faculty of Mechanical Engineering will hold its Day of Open Doors at Dejivce campus on Wednesday, 1 February and at Charles square on Thursday, 2 February.
Faculty of Nuclear Sciences and Physical Engineering will organize its Day of Open Doors on Wednesady, 1 February 2017. Main venue will be at Brehova 7 street, Prague 1, offering interactive exhibits. Additionaly you can visit laboratories at Trojanova 13 street, Prague 2 or at V Holesovickach 2 street, Prague 8. The detached facility of the faculty in Decin  (Pohranicni 1 street, Decin) will also open its doors on Wednesday, 1 February. 
Facutly of Information Technology will present itself in the CTU New Building at Thakurova 9 street, Prague 6 during its Day od Open Doors on Friday, 3 February.
Faculty of Transportation Technology will open its buildings at Horska 3 street, Prague 2 and Konviktska 20 street, Prague 1 on Friday, 10 February. The detached facility in Decin will also be open for visitors on 1 February.
Faculty of Biomedical Engineering will hold its Day of Open Doors on Friday, 17 February 2017. The address is Sitna 3105 street, Kladno. 
Faculty of Architecture has already held its Day of Open Doors, considering earlier deadlines of the admission process. Next one will be held on 10 June.
CTU Masaryk Institute for Advanced Studies
All prospective students for the Enterprise Management and Economics bachelor study program are welcome to visit the Day of Open Doors on Monday, 30 January. Prospective students of the adjoining masters study program of Innovation Project Management or bachelor study programs of Technical Teaching Education can visit the Day of Open Doors on Wednesday, 8 February. 
Contact person: Lenka Kubešová Zápotocká